A pleasant walk over the Chirk aqueduct, through a quarter of a mile long tunnel, along the canal and back through the town of Chirk.
Start: SJ290371
Length: 5.5 miles
Duration: 2.25 hours
Grade: Moderate
Waypoint 1. Grid reference SJ290371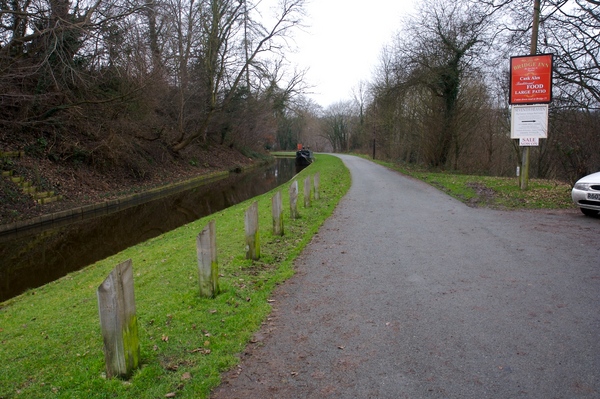 The start for this walk is a small car park near the Bridge Inn pub not far from the centre of Chirk. Start off by following the canal.
Waypoint 2. Grid reference SJ286372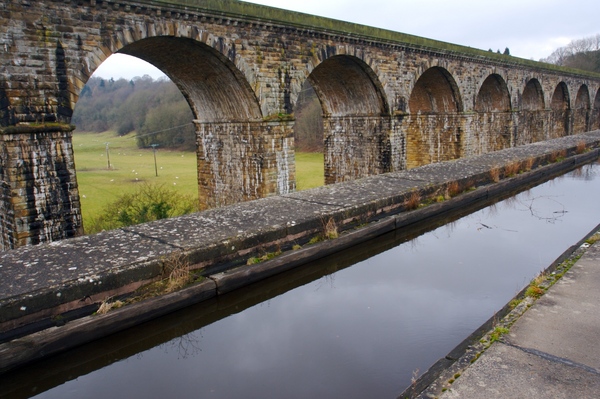 The canal then crosses the River Ceiriog via a 70ft high aqueduct which runs parallel to a viaduct. The viaduct is another 30ft higher than the canal. Cross over the aqueduct to the other side.
Waypoint 3. Grid reference SJ285374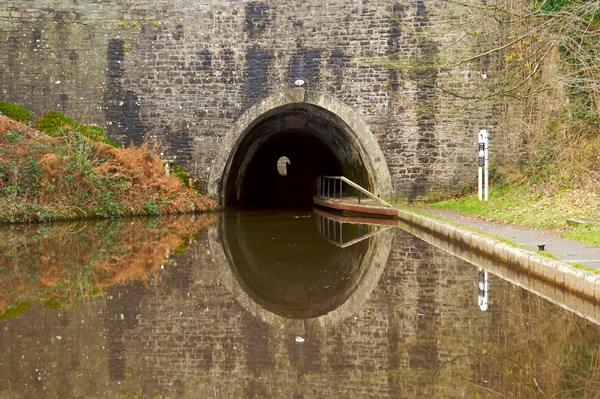 You'll see the entrance to a tunnel, the other side of which can be seen in the distance. There is a handrail for the whole length of the tunnel, but as it's not lit, it's advisable to take a torch. Take extra care for this part. The tunnel is 421 metres long and on reaching the other side continue to follow the canalside path.
Waypoint 4. Grid reference SJ284394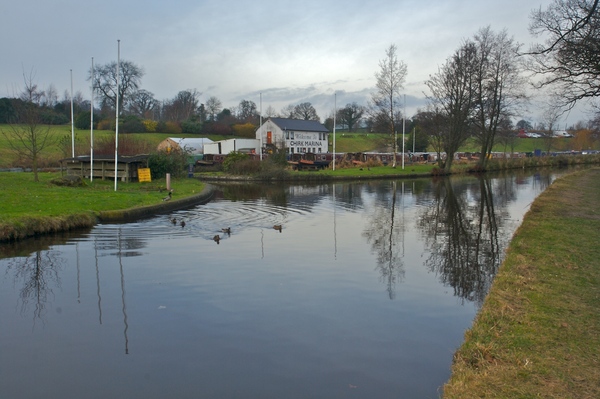 A small basin will be seen after a while with quite a few boats moored up. Again, keep following the canalside path.
Waypoint 5. Grid reference SJ285399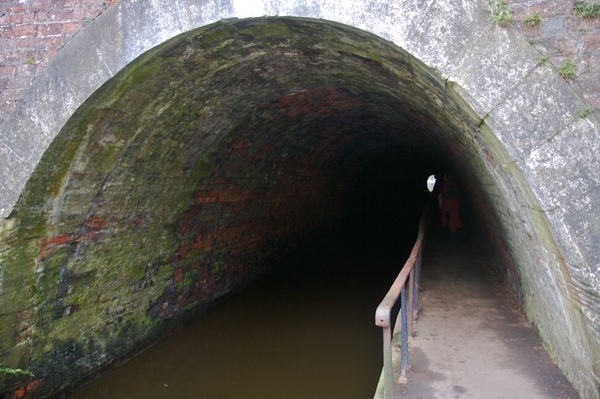 The next tunnel you reach is not as long as the first at only 174 metres. On the other side there is a path on the right which leads back on itself up on to the top of the tunnel.
Waypoint 6. Grid reference SJ286400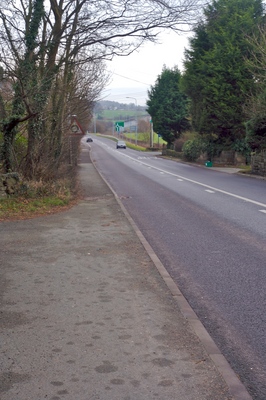 At the top is the main road leading in to Chirk. Turn left and follow it.
Waypoint 7. Grid reference SJ287398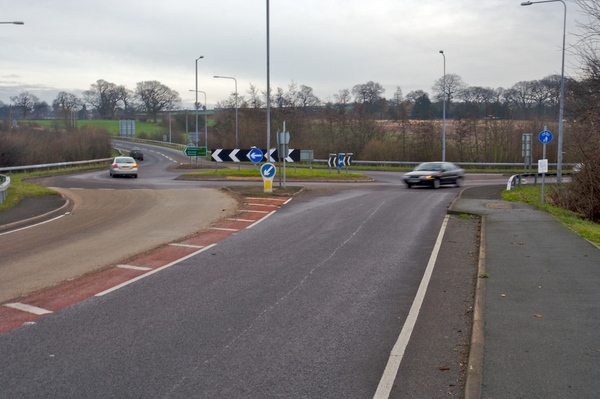 Then at the roundabout turn right and continue straight on in to the town centre.
Waypoint 8. Grid reference SJ290376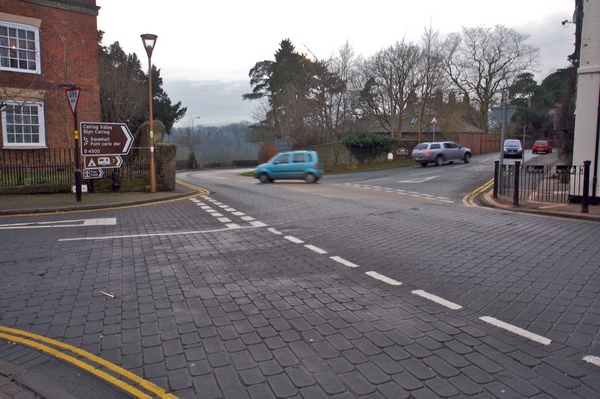 At the end of the main street is a right turn which is signposted for the aqueduct.
Waypoint 9. Grid reference SJ285375
Cross over the first roundabout and just before the second is a path leading off down the hill.
Waypoint 10. Grid reference SJ285375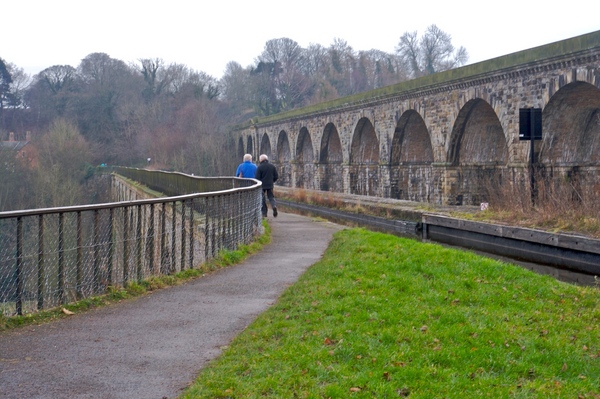 The path leads back to the canal on the other side of the tunnel.
Waypoint 11. Grid reference SJ289372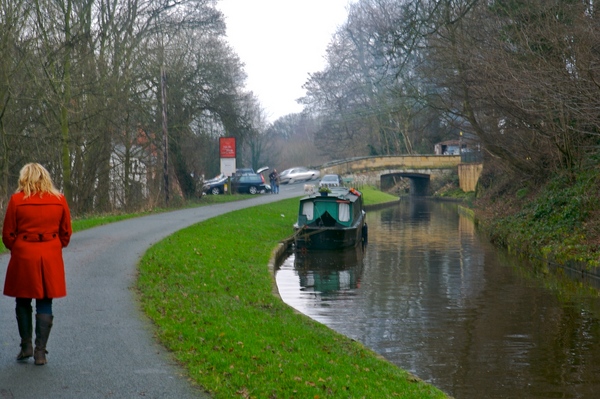 Follow the canal back to the car park where you started.