Starting near the small village of Ormathwaite close to Keswick in the Lake District, this walk takes the tourist route to the summit of Skiddaw.
Start: NY280253
Length: 7.0 miles
Duration: 4.0 hours
Grade: Moderate
Waypoint 1. Grid reference NY280253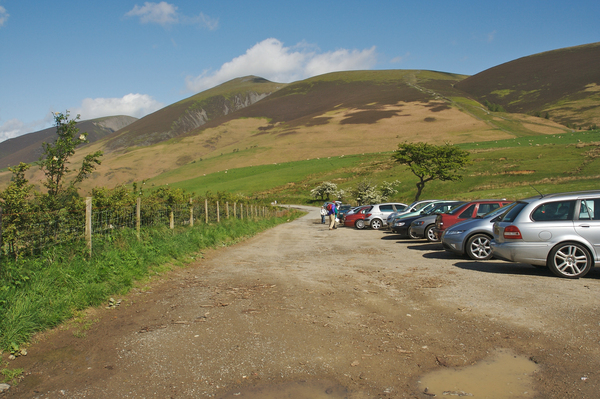 This walk starts in the car park at the bottom of the tourist path. The spaces here seem to fill up quite quickly on a nice day, so finding a space earlier on in the day is probably easier.
Waypoint 2. Grid reference NY281253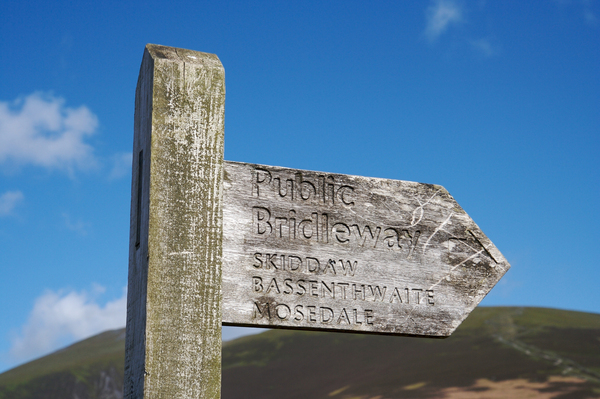 Look for the wooden public bridleway signpost on the other side of the gate.
Waypoint 3. Grid reference NY282254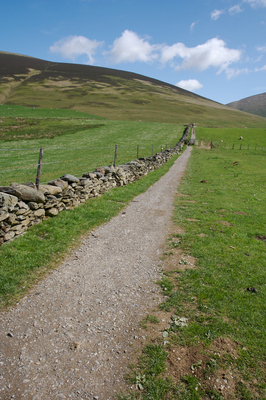 Then follow the path along the side of the stone wall.
Waypoint 4. Grid reference NY282255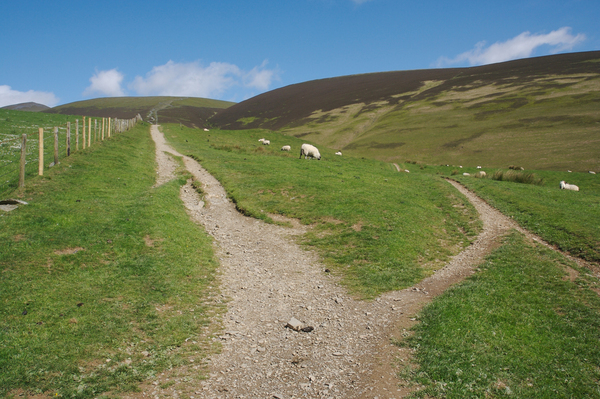 The path will then divide into two. Keep left and follow it along the fence as it starts to climb the hill.
Waypoint 5. Grid reference NY281258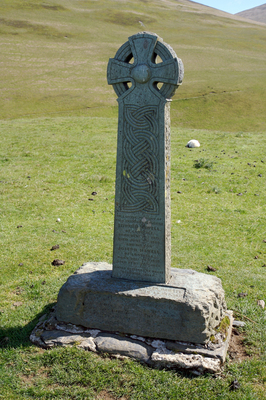 In a little while there's a monument to the right of the track. The words on this read "In loving memory of two Skiddaw shepherds Edward Hawell, of Lonscale, born October 21st 1815, died June 2nd 1889. And his son Joseph Hawell of Lonscale, born December 24th 1854, died February 20th 1891. Noted breeders of prize Herdwick sheep".
Waypoint 6. Grid reference NY278265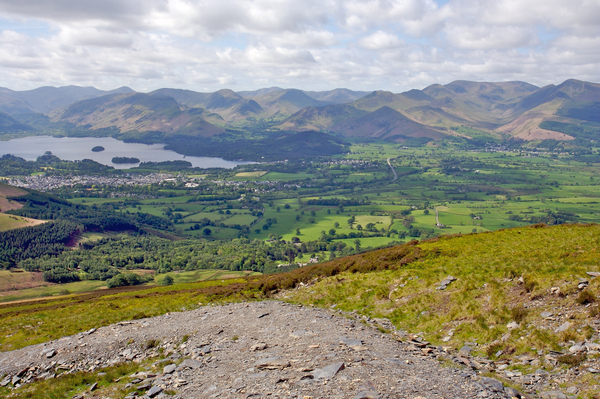 The path continues on upwards, getting steeper but with great views overlooking Keswick and Derwent Water.
Waypoint 7. Grid reference NY277268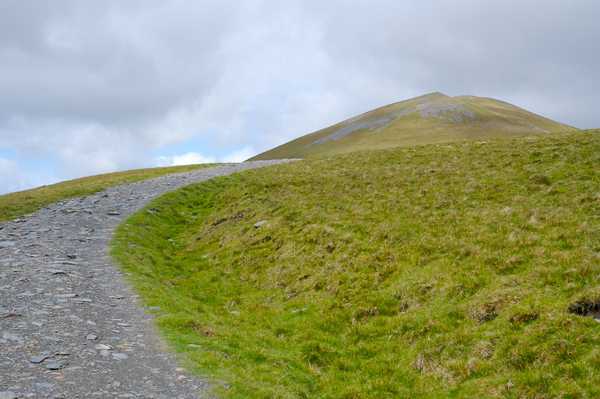 As the path starts to level out, what appears to be the summit comes into view. However, this is actually Little Man, and the Skiddaw summit cannot yet be seen.
Waypoint 8. Grid reference NY271275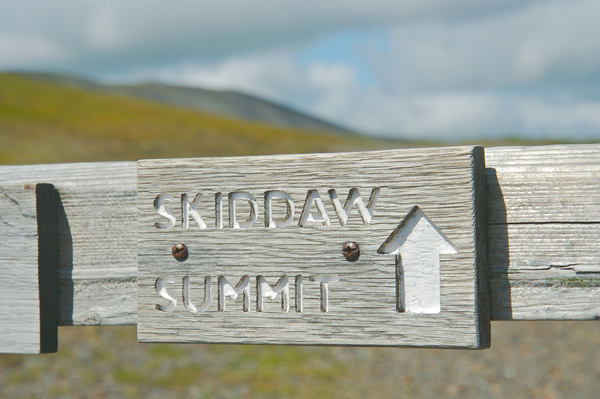 There are then two options to take. Either follow the Skiddaw summit sign onwards, or go via Little Man which will take longer and involve an earlier climb, but rejoins the main path further on.
Waypoint 9. Grid reference NY267281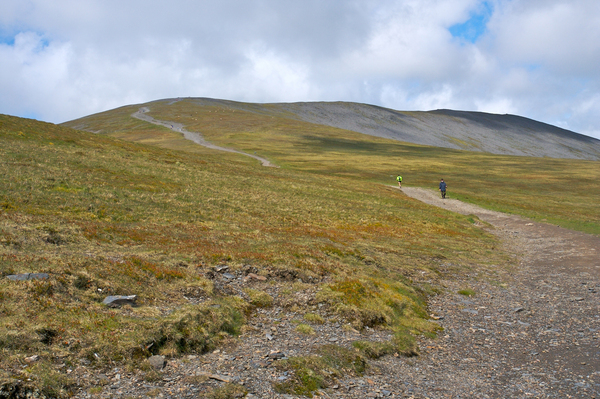 After a short while the summit can be seen (the dark area to the right of the photograph).
Waypoint 10. Grid reference NY260290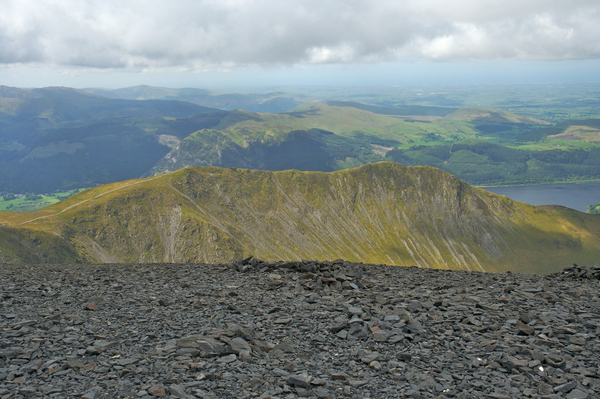 At the summit there's a triangulation point and a dial pointing to the various mountains in the area. The weather at the top can be very different from the walk up - the wind can be unimaginably strong, and there are a few stone shelters which although on first sight don't look as though they will do much, actually work and can make an ideal place to stop for a bite to eat before retracing your steps back to the car park.