Starting near World's End (a short drive from Llangollen in North Wales) this walk takes you along the top of the Eglwyseg Mountain parallel with the Offa's Dyke Path.
Start: SJ231483
Length: 6.0 miles
Duration: 2.25 hours
Grade: Moderate
Waypoint 1. Grid reference SJ231483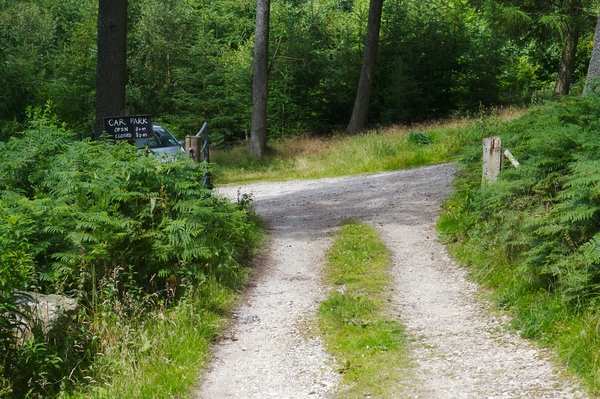 This start of this circular walk is at the small car park which can be found at SJ231483. This is open between 8am and 8pm and is free to park. There aren't that may spaces, so during peak times it may fill up. It's also reached by narrow roads with passing places so take care on the journey there.
Waypoint 2. Grid reference SJ231483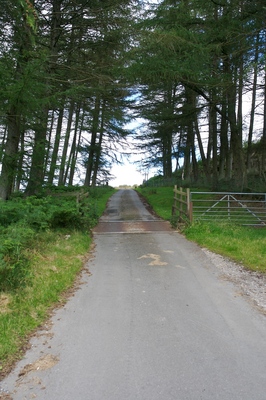 Turn left up the hill on leaving the car park.
Waypoint 3. Grid reference SJ231484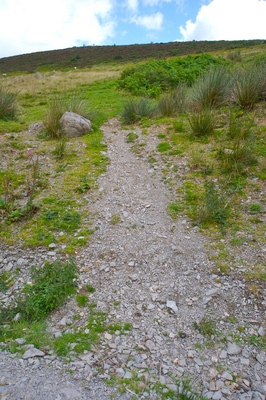 After leaving the trees, on the right are some tracks leading up the hill. Although they're not signposted, they're quite well worn so should be visible.
Waypoint 4. Grid reference SJ236480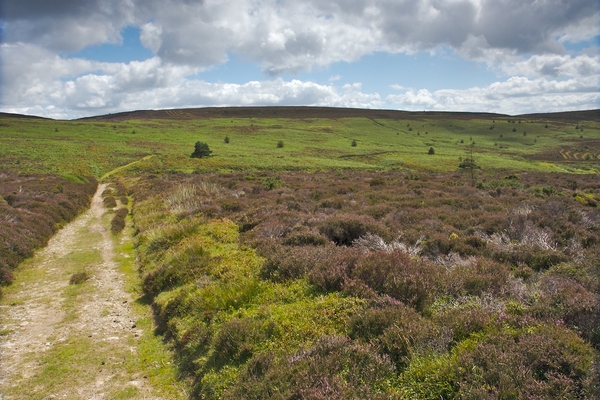 The track becomes more defined and easy to follow. This isn't an official footpath, but as the frequent signposts which eventually come along say, the owner has given permission for access. Keep crossing the moorland track.
Waypoint 5. Grid reference SJ232475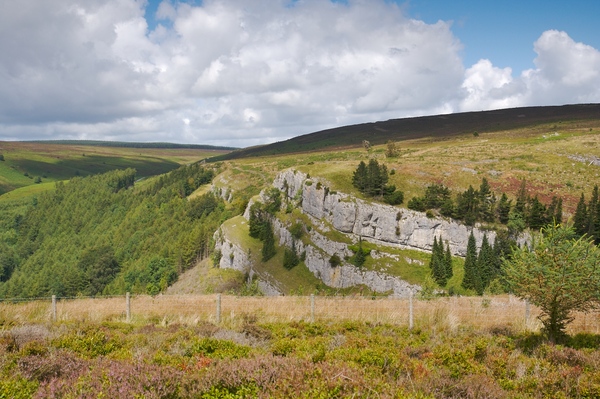 The path continues around the top of the Eglwyseg Mountain with good views of the surrounding countryside.
Waypoint 6. Grid reference SJ229477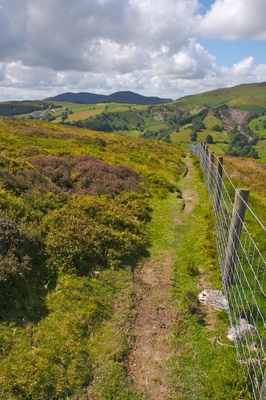 The track then narrows and becomes a single person wide footpath. Take extra care from this point on as the path goes very close to the edge and it's a steep drop. Some parts of the ground can be very uneven and it's easy to trip over the heather if it crosses the path.
Waypoint 7. Grid reference SJ222470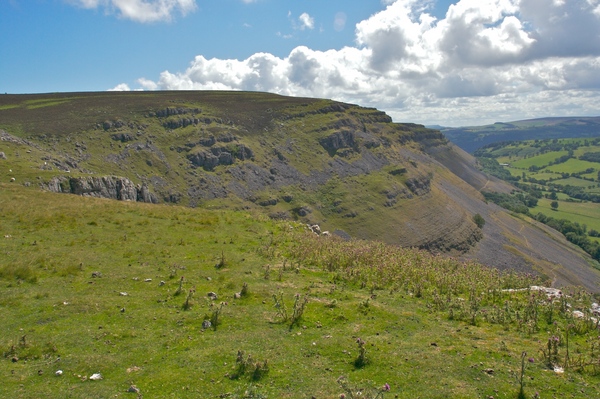 After about an hour you'll reach Craig Arthur with dramatic views of the limestone escarpment of Eglwyseg Rocks. Although the path continues, this walk then turns back to retrace your steps.
Waypoint 8. Grid reference SJ236476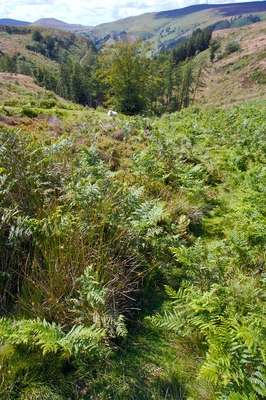 As an alternative route back to the car than retracing your steps for the whole of the way, at SJ236476, follow the signpost down the hill towards the trees. It's quite overgrown here and can be difficult to see the path. Some parts are also a little wet so could be slippy.
Waypoint 9. Grid reference SJ236477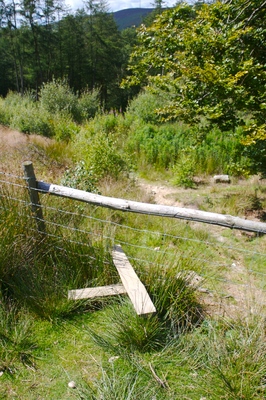 A stile will come into view leading into the trees.
Waypoint 10. Grid reference SJ234477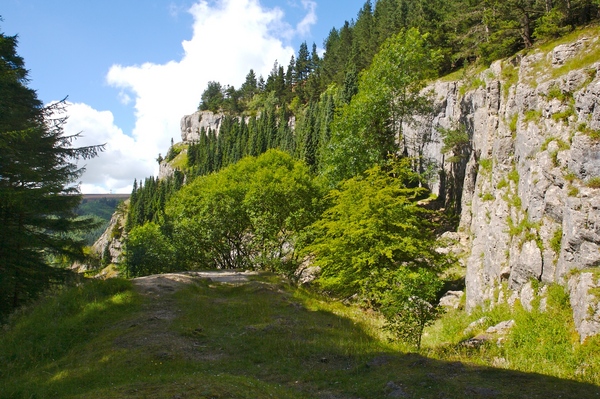 The path widens and becomes easier to follow. It also starts to follow a river so parts of the path can be a little boggy.
Waypoint 11. Grid reference SJ232478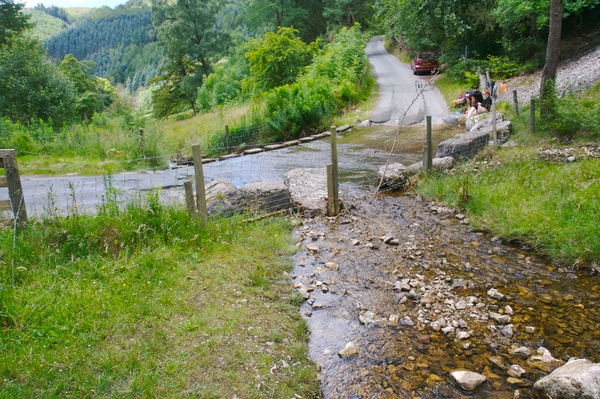 At the bottom of the path is another stile and also a ford.
Waypoint 12. Grid reference SJ234478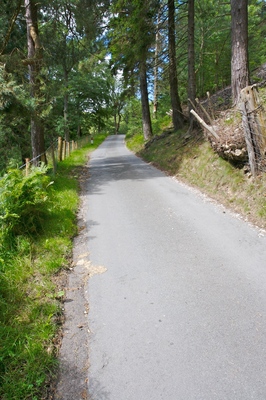 Cross the ford using the stones at the side to keep dry, and head up the road back to the car park.